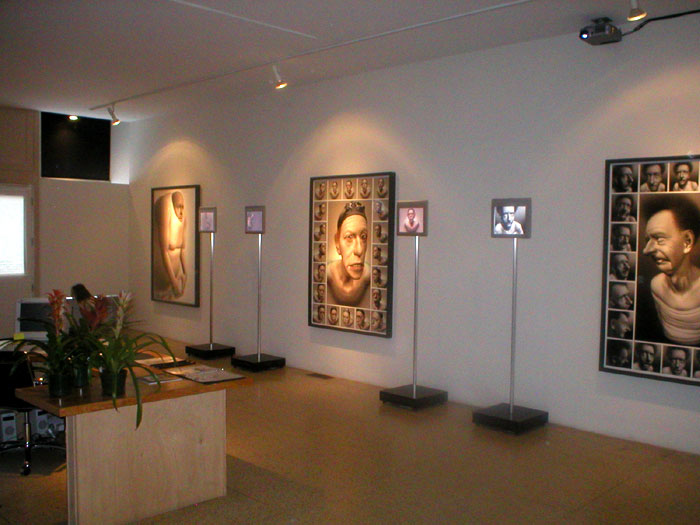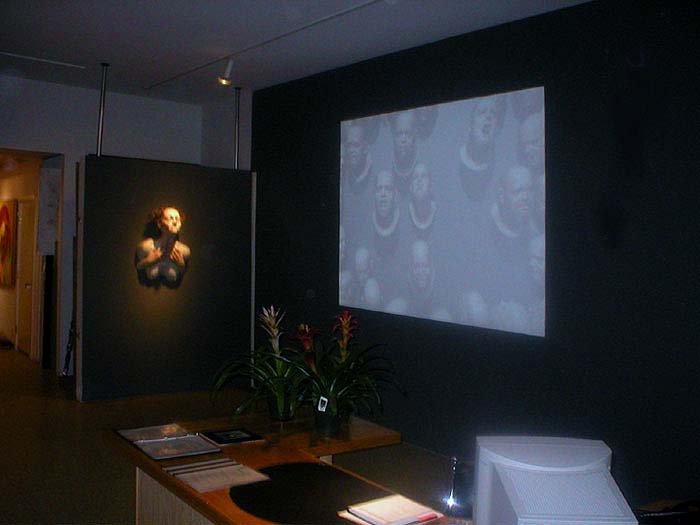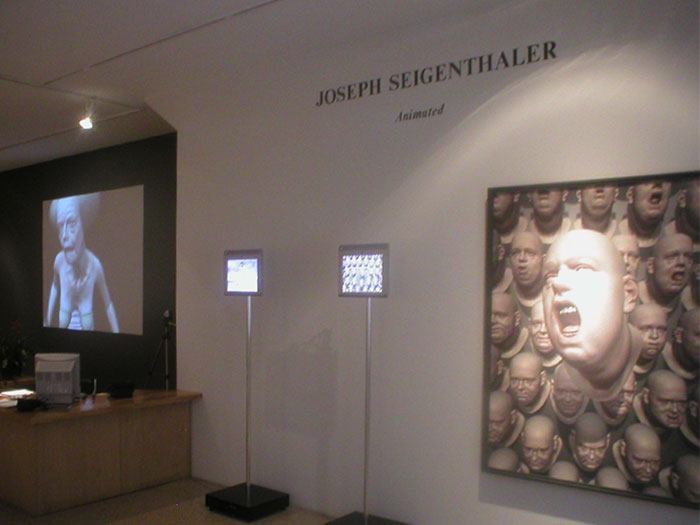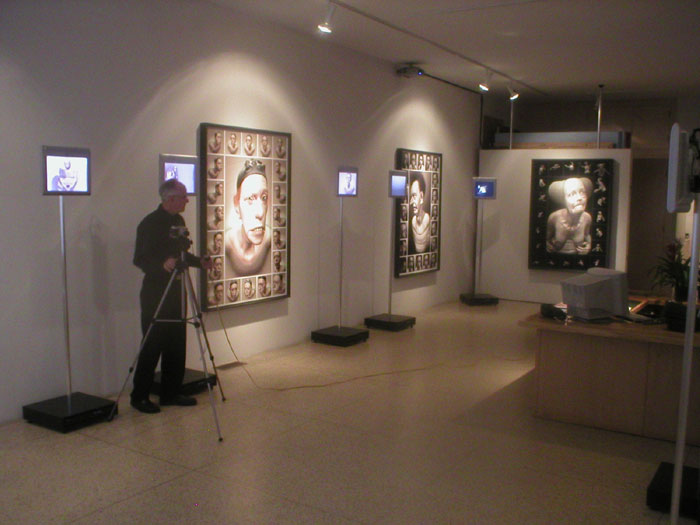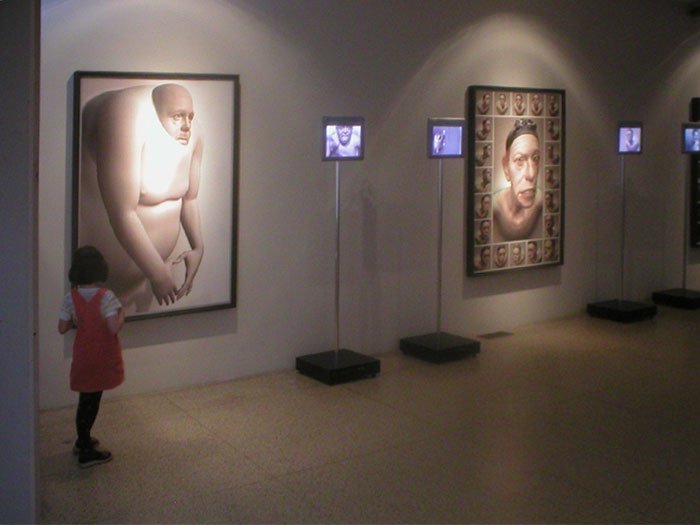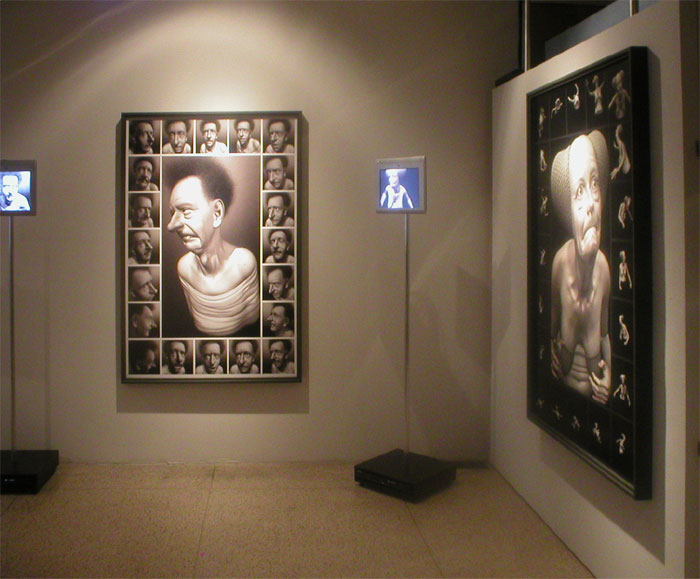 September 5 - October 5, 2003

Carl Hammer Gallery

740 North Wells, Chicago, IL

The works in this exhibition were computer generated animations, viewable on seven 15" monitors connected to DVD players.

I also included a wall projection in one location.The animations were created using Alias Maya 5 and Adobe After Effects, ect.

The show also featured 5 digital prints (Durst/Lambda) each measuring 48" x 67" (122 x 170 cm).

The prints were generated from stills of the animations.

There was one sculptural work mounted to the wall near the back of the gallery.

Scroll down to see more views of the show.

Gallery director Carl Hammer taking photos of the exhibit.

The DLP projector mounted to the ceiling is visible in the top corner.

The DVD players are located inside the black bases. The cable connections to the monitors run through the aluminum pipes.

Electrical floor outlets are located under the black bases.

The monitors displaying the animations were placed next to their corresponding print.

  While this photo doesn't do it justice, the image quality of the DLP projection was actually very good, considering all the other light souces that were needed in the space.